Mobile Marketing – Text Message Marketing
Let Us Put Together A Mobile Marketing Campaign Today!
Mobile marketing is marketing direct to mobiles via SMS messaging. This form of marketing is highly effective and has the potential for huge returns as long as you're using it in the right niche and are applying the right strategy.
Quickclickmobile takes a highly effective and proven approach to SMS marketing that will help you to reach an entirely new audience without damaging your reputation or causing frustration. We understand what makes effective SMS marketing work and we know how to ensure that your messages are received by the right audience at the right time. Our SMS marketing uses actionable content and is integrated with the rest of our marketing to ensure high conversions and to drive sales.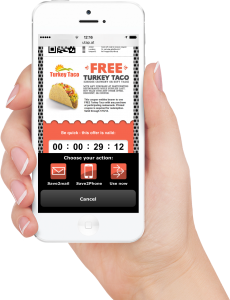 Advantages of SMS Marketing
SMS marketing has lots of advantages over other types of marketing and there are many ways it can be leveraged to provide great results.
One big advantage of SMS marketing is that it stands out. The simple fact of the matter is that the web is badly over-saturated with marketing messages. We are constantly bombarded by e-mails, by banner ads and by PPC which makes it that much harder for advertisers to stand out. With SMS marketing however you will stand out by reaching your audience on their mobile where they are far less used to receiving marketing messages.
Another huge advantage of SMS marketing is that it allows you to reach your audience at a specific time and even based on their location. Location-based SMS marketing goes as far as to allow businesses to message customers as they pass their stores which has a huge potential for generating sales.
With any SMS marketing though, you will be able to choose exactly when your audience see your messages – because we always have our mobiles on us. This ensures that you can approach your specific audience exactly when they'll be most receptive to your message. No longer are you waiting for your audience to come to you – you are reaching them right in their pockets.
The Challenges of SMS Marketing
Maximum Impact, With Less Words
Despite its many advantages, SMS marketing also faces some unique challenges as compared with other forms of marketing. For instance, you'll need to overcome the resistance that many customers have to receiving messages in this format. Many customers find SMS marketing frustrated when it's not done correctly, so you need to ensure you are not abusing that audience and you need to ensure that you're reaching out in a way that your audience will be receptive to.
Another unique challenge of SMS marketing is working with a relatively short amount of text. The objective here is to make sure that you are able to make the maximum impact on your audience with the fewest word. This means getting straight to the point, reaching the right audience, choosing the time when they'll be most receptive and selling your value proposition.
To find out more about how our SMS marketing strategies work and to get your free quote and consultation, just get in touch.
Mobile Offers
What are mobile offers? Well think of mobile offers as away to interact with your customers any time you want by simply typing a short message and clicking send.
How many times have you as a business owner thought if only I could send this offer to all my customers? And what if you could send that offer or promotion at set times? SMS messaging or mobile offers is hands down the best way to reach your customers and in today's digital market place.
Enter your mobile number into the offer on the right and see how it works on your own phone.
Mobile Marketing Features
Text Messaging

Send text messages at the perfect time right to your customers phone. The ROI on mobile is better than any other form of advertising.

Mobile Coupons

Mobile Coupons can be sent to your customers and redeemed in store to track how well a certain offer is doing.

Landing Pages

Send a landing page or digital flyer right to your customers phone.

Appointment Reminders

Send Appointment reminders to your patients or clients to decrease no shows.

Conduct A Poll

Get feedback from customers on how you're doing or what they would like to see.

Property Listings

Throw away your old flyers and deliver digital flyers to potential customers.

Text To Screen

Captivate your next sales meeting with our amazing text to screen technology.

Keywords

Keywords are what your customers will text in to join your mobile list.

Scratch To Win

Engage your customers with our fun t play scratch to win game. Social media integration.
Text To Win

Engage and have fun with your customers with text to win contests and fun games they are sure to enjoy.

Email Integration

Integrate your favorite email software with your mobile database easily and seamlessly to grow your email list.

Questionaire

Ask your customers any question with our questionnaire feature.

Auto Responders

Use our auto responder feature to access even more information on your customers.

Vehicle Listings

Our vehicle listings feature for auto dealerships is outstanding for generating leads.

Birthday Wishes

Reach out to clients and customers with our super cool and fun birthday wishes feature.

Loyalty Program

Brink back your customers more often with our patented loyalty program. Kiosk provided.

Kiosk Builder

Build your client database with our super easy to use Kiosk builder.

Spin To Win

People love playing games and now you can give them what they want, right on their phone.