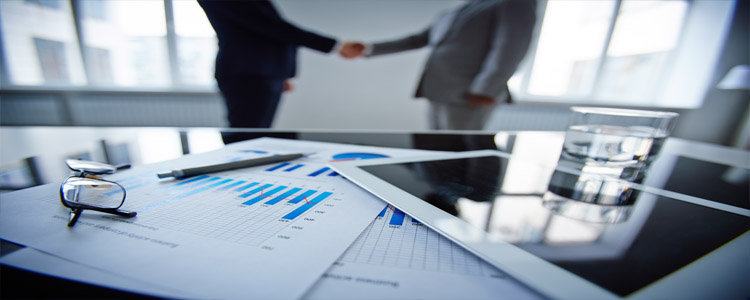 PowTown – present your content as an animated branded video.
"Communicate with colleagues and clients in an unexpected and refreshing way by using PowToon's Ready-Made Templates for plenty of business situations. It's as easy as making a PowerPoint presentation and as impactful as a viral video." – PowToon
Magisto – iOS and Android app that lets you add audio to your photos and videos to share with any audience.
"Magisto automatically turns your everyday videos and photos into beautifully edited movies, perfect for sharing. It's free, quick, and easy as pie! Magisto selects the best parts of your videos and photos, adds your chosen music, themes,
and effects, and splices them into beautiful little movies." – Magisto
WeVideo – video editing with cloud access, animations, voiceovers and licensed music to create videos you can share on your website, YouTube, or social media.
"WeVideo is a powerful and easy-to-use cloud-based collaborative video editor. Advanced features with a simple interface. You don't need to be a professional to create great videos.  You control the look of your video, including transitions, fast/slow motion, green screen, and more!" – WeVideo
Slideshare – convert long form posts or webinars into slide presentations with this LinkedIn owned tool.
"Show what you know through a presentation, infographic, document or videos. Visual formats help you stand out and resonate more with your readers. When you upload to SlideShare, you reach an audience that's interested in your content – over 80% of SlideShare's 70 million visitors come through targeted search" – SlidesShare
4Screens – create interactive content such as polls, contest or live Q&A and monitor engagement with real-time tracking.
"Create interactive content in a snap! Generate and profile higher quality leads. Boost your content with interactive tools and engage users. Drive traffic to your website. Use customer feedback and unique insight. Create smart quizzes, polls, and surveys in a minute – intuitive and effortless panel with unbelievable possibilities. Easily embed and share your interactive content with any network– no coding skills and additional features required." – 4Screens
Audacity – open source you can download to cut, copy and mix your podcast with software that lets you record audio and add your own audio effects.
"Audacity can record live audio through a microphone or mixer, or digitize recordings from other media. With some sound cards, and on any recent version of Windows, Audacity can also capture streaming audio. Import sound files, edit them, and combine them with other files or new recordings. Export your recordings in many different file formats, including multiple files at once. Easy editing with Cut, Copy, Paste and Delete." – Audacity
Podbean – iOS and Android apps with podcast hosting that let you easily create and share podcast.
"Podbean.com is an easy and powerful way to start podcasting. Everything You Need to Create, Manage & Promote Your Podcast!  Easy uploading and publishing tools, stunning templates, custom domains, social & promotional tools, embeddable podcast player, monetization tools and more." (Free to start and then $3 a month) – PodBean
Piktochart – create detailed infographics with charts and interactive maps or convert long infographics into SlideShare multi-slide presentations.
"Take your visual communication to the next level, without hiring a professional designer. Turn heads and captivate viewers with beautiful visuals. Watch your site SEO and blog traffic soar with the use of infographics. Increase brand awareness through easy-to-digest graphics." – Piktochart
Canva – Thousands of templates to help you create infographics, presentations, report covers, social media images, ads, and other enhanced content you can use for link bait.
"Design with millions of stock photographs, vectors, and illustrations.  You can even upload your own.  Photo filters to edit your photos or get advanced with photo editing tools. Use icons, shapes, and elements with ease.  Choose from thousands of elements for your designs.  Access a great selection of fonts perfect for every design.  The best way to understand Canva is to try it!"  – Canva
Playbuzz – create quizzes, video snaps, list, or countdowns and embed them on your web pages or share them on social media.
"Use of our platform and publishing tools is 100% FREE! You can create, embed items on your website and play as much as you like. Playbuzz's content formats are optimized for maximum social interaction and sharing, so don't be surprised if your audience starts to grow in numbers and engagement performance once you start publishing with us. And don't worry – any time a user clicks on a Playbuzz-powered share button on an item embedded on your site, their social post will link back to your hosted page." – Playbuzz
All of these content creation tools are free, and I want to encourage you to try them out and see what works well for you.  If you come to find that you have a knack for creating infographics or publishing podcast most of them have paid plans that let you do a whole lot more with your new found skills.